If you are looking for good quality information about fetal alcohol spectrum disorder, it can be hard to know where to start. When I first started learning about FASD in 2006, there was very little information available in Australia – nearly all the resources I found were from the US or Canada. Fortunately that's changed, and we now have some great Australian sites and resources to help parents, families and professionals learn more about FASD and most importantly, what works.
> FASD resources for parents and carers
> FASD resources for educators
Australian FASD information
The FASD Hub is the place to start.
What is it?
An online hub for all things FASD in Australia, including diagnosis, facts about alcohol and pregnancy, and a directory of services around Australia.
Highlights
To hear the voices of children, young people and families affected by fetal alcohol spectrum disorder, navigate to the videos to hear about some of the challenges and successes of these families.
Sleep is a huge problem for kids and young people with FASD and can really affect family life. Have a look at this fact sheet on sleep problems, for advice.
FASD resources for parents and carers
For parents and carers, you can't go past NOFASD Australia for reliable information, and most importantly, help.
What is it?
NOFASD supports individuals and families living with FASD and brings their voices to government, researchers and policy makers. Sue Miers founded a volunteer organisation over 20 years ago, when she couldn't find support for her family. The organisation now provides a carer helpline, training, and lots of resources along with webinars and podcasts.
Start with the Resources to see what's available. The FASD Toolkit for Australian Parents, Caregivers and Families* for families and caregivers pulls a lot of FASD info into one place, and includes strategies that may help with daily life – shopping, bedtime, routines. You can also complete the free online course, Foundations in FASD.
If you are dealing with the NDIS, have a look at the NDIS fact sheets and download a sample plan for a young person with FASD.
Highlights
Home schooling due to COVID-19 has been a huge stress for families. Kids with FASD have missed out on important schooling, parents haven't had a break, and there is no sign that lockdowns are a thing of the past. NOFASD has worked with parents to produce a series of webinars to help you support your child in home learning, while not forgetting your own self-care.
Adults with FASD (and anyone who wants to understand them) should read CJ Lutke's blog. CJ lives with FASD and has used her experience to become a well known speaker and presenter. In her post Going for Coffee she shows how the sensory challenges of FASD make this 'simple' task into an obstacle course.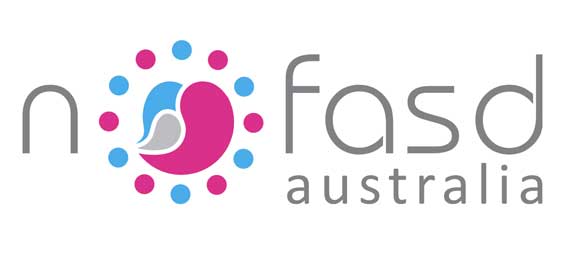 FASD Resources for Educators
As more children are being diagnosed with FASD in Australia, teachers and preschool educators are keen for information to help in the classroom. The good news is that new resources for Australian schools are currently being developed under the National FASD Action Plan. In the meantime, here are a few Australian resources (and one from Canada).
The South Australian Department of Education has some guidance for supporting students with FASD – the information on the site is introductory, but it's a good start.
Schools may be interested in the FASD training modules developed by the Department of Education in WA These explore how learning is affected by FASD and are designed to be delivered within a school team.
This podcast features Australian FASD experts discussing how the classroom can be adjusted for students with FASD.
Recommended:
If you are looking for more detailed information, I recommend two Canadian resources – What Educators Need to know about FASD and What Early Childhood Educators Need to know about FASD. These provide a wealth of evidence-based strategies for the kinder and classroom to help teachers understand the needs of students with FASD and provide accommodations.
I hope these help you start on your journey of learning about FASD. Once you start exploring the resources available, you'll find many others. I'd love to hear about your favourites. I'll be featuring other resources in future blogs.
*full disclosure – I revised the Parent/Carer Toolkit for NOFASD in 2021 so I think it contains some good info! Full credit to the many resources used to compile the toolkit – any mistakes or errors are mine alone.
Prue Walker is a social worker and FASD consultant who has been working with and advocating for those with FASD since 2008. She provides FASD education, coaching and consulting services to families and organisations. Contact Prue to discuss your needs.
---
8 magic keys behaviour brain and behaviour FASD FASD education FASD Training fetal alcohol spectrum disorder Neurobehavioural approach parenting strategies toolkit
Contact
+61 419 878 260
Email Prue
We acknowledge the Traditional Owners of the country on which we work, the Wurundjeri people of the Kulin Nations, and we pay respect to their Elders past, present and emerging. We recognise that sovereignty was never ceded.
Copyright © 2021 Prue Walker · Log out